Local Emergency Planning Committee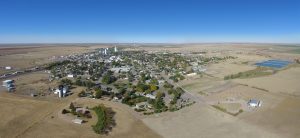 The Greeley County Local Emergency Planning Committee works to understand hazards in the community, develops emergency plans in case of an accidental release or natural disasters, and looks for ways to prevent accidents.  The LEPC forms a partnership between local governments and industries to enhance all-hazards preparedness.
Members of the LEPC include local or state elected officials, law enforcement, firefighters, emergency management personnel, health workers, hospital staff, print media, people in the transportation industry, emergency medical services personnel, local environmental groups, community members, facility owners, and an information coordinator.