The Greeley County Recreation Foundation, 501(c)3 non-profit organization, exists to increase the quality of life for all ages in Greeley County through increased opportunities for recreation and enrichment. Created in 2007, Greeley County Recreation arranges a myriad of events to entertain, engage, enlighten, and educate community members throughout the year.
In addition to organized events and activities, Greeley County Recreation Foundation is also responsible for the Community Youth Action Team (CYAT) Center, which provides a hang-out space for third grade and older. Summer hours are Friday & Saturday 8:00-10:30 p.m. Winter hours are Friday & Saturday 7:00-10:30 p.m. The CYAT Center can be rented for birthday parties and other events. For more information, contact Greeley County Recreation at (620) 376-2040.
Swimming Pool Activities
A number of other activities are available at the Greeley County Swimming Pool, which is open from Memorial Day to Labor Day including:
Morning Ladies' Lap Swim
Evening Water Aerobics at 6:30 p.m. on Monday, Tuesday, & Thursday
Night Swims Sunday & Wednesday, 6:30 – 9:30 p.m.
Tiny Tots at 5:30 – 6:30 p.m. Mondays
Mommy and Me at 5:30 – 6:30 p.m. Wednesdays
Lap Swim Times available at 5:30 – 6:30 p.m. Tuesdays and Thursdays (Must call ahead to make arrangements.)
Open Swimming Lessons
Call to Schedule Private Swimming Lessons
Call in advance to rent the pool for private parties
For more information and rates contact the Greeley County Recreation Foundation at (620) 376-2040.
Follow Greeley County Recreation Foundation on Facebook.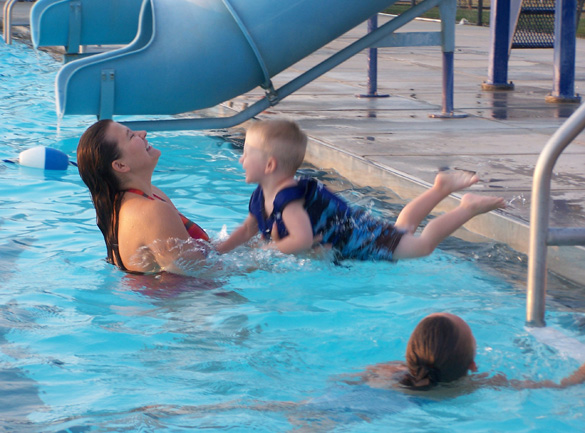 Pool Admissions Prices:
Adults (12 and up): $1.50
Children (11 and under):  $1.00
Season passes may also be used for game times.
Once admitted for the day, patrons may come and go as they please if they let the lifeguards know they intend to return.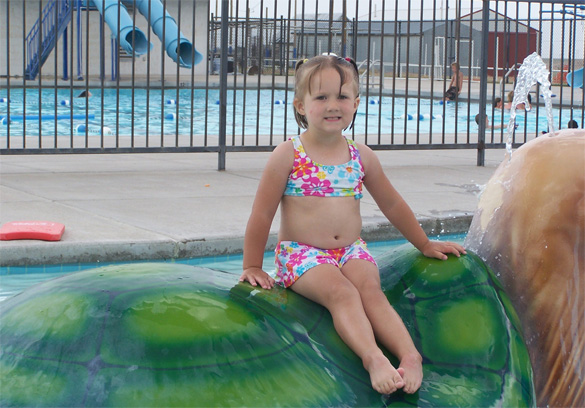 Entertainment