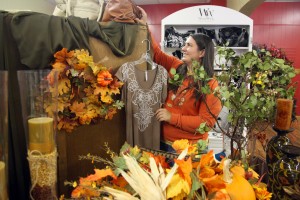 Greeley County offers a variety of businesses and services designed to meet your needs and tempt the eye. From groceries and pharmaceutical needs to antiques and automotive parts and repair, a number of area retailers work to provide choices locally at reasonable rates.
For a complete listing of local businesses, click here.
Ashley's Graphics
Mobile Trailer
(785) 533-2695
Apparel gift shop; including customized apparel: silk screening, embroidery, sublimation, vinyl and bling
Colleen's Place of Antiques
311 4th Street
(620) 376-4633
Offering antiques, collectibles, yard goods, sewing supplies, craft paints, and silk and dried flowers.
Dixon Drug
422 Broadway 
(620) 376-4224
Full service pharmacy
Eagle Travel Center
117 W. Kansas Avenue
(620) 376-2311
24-Hour Convenience Store & Gas Station
Gooch's Foods
503 Broadway
(620) 376-4621
Full-service grocery store
Remember Flowers With Flair
301 W Kansas
(620) 376-4059
Flowers and plants
Rocket Tire & Auto
304 Broadway
(620) 376-4356
Auto parts, pellet grills, gifts, tools and more
Sacks on Broadway
Clothing resale & Thrift shop
407 Broadway